Fine Arts For Middle Schoolers
March 7, 2022 @ 5:00 pm

-

8:00 pm

$670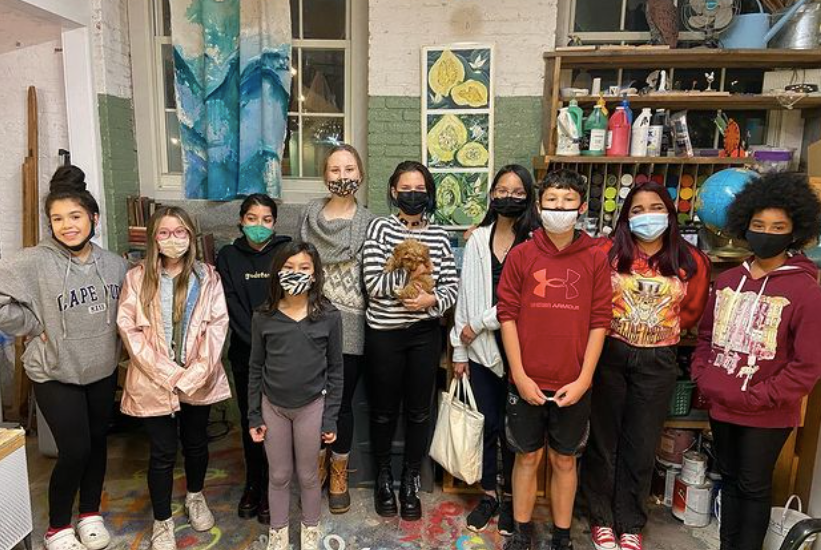 Fine Arts for Middle Schoolers: Cultivating personal expression, creative problem solving, and a community of young artists. Fine Arts for Middle Schoolers is an opportunity for middle school students to cultivate their own creativity and personal expression while learning about various art mediums and techniques. Students will be introduced to contemporary artists to deepen their awareness of what it means to be an artist. Creative problem solving and artistic risks will be encouraged while building a community of inclusion and understanding.
Instructor: Kelsey Hammond
Co-instructor: Anisett Bonet
*Please inform us in advance of any food allergies.
Due to health and safety concerns, we ask that students come to class with a mask. We will provide hand sanitizer and wipe down working areas with disinfectant before and after class. Shields and limited class sizes will also be implemented during this time. We ask that if your child or a household family member does not feel well to be open and communicate with us about your child missing class as a precautionary measure. Restaurant rules apply for snacks and drinks… students will be allowed to eat and drink at their work space but must wear masks when traveling through the studio.
Related Events