Vibrational Portfolio
October 1, 2022 @ 12:00 pm

-

5:00 pm

Free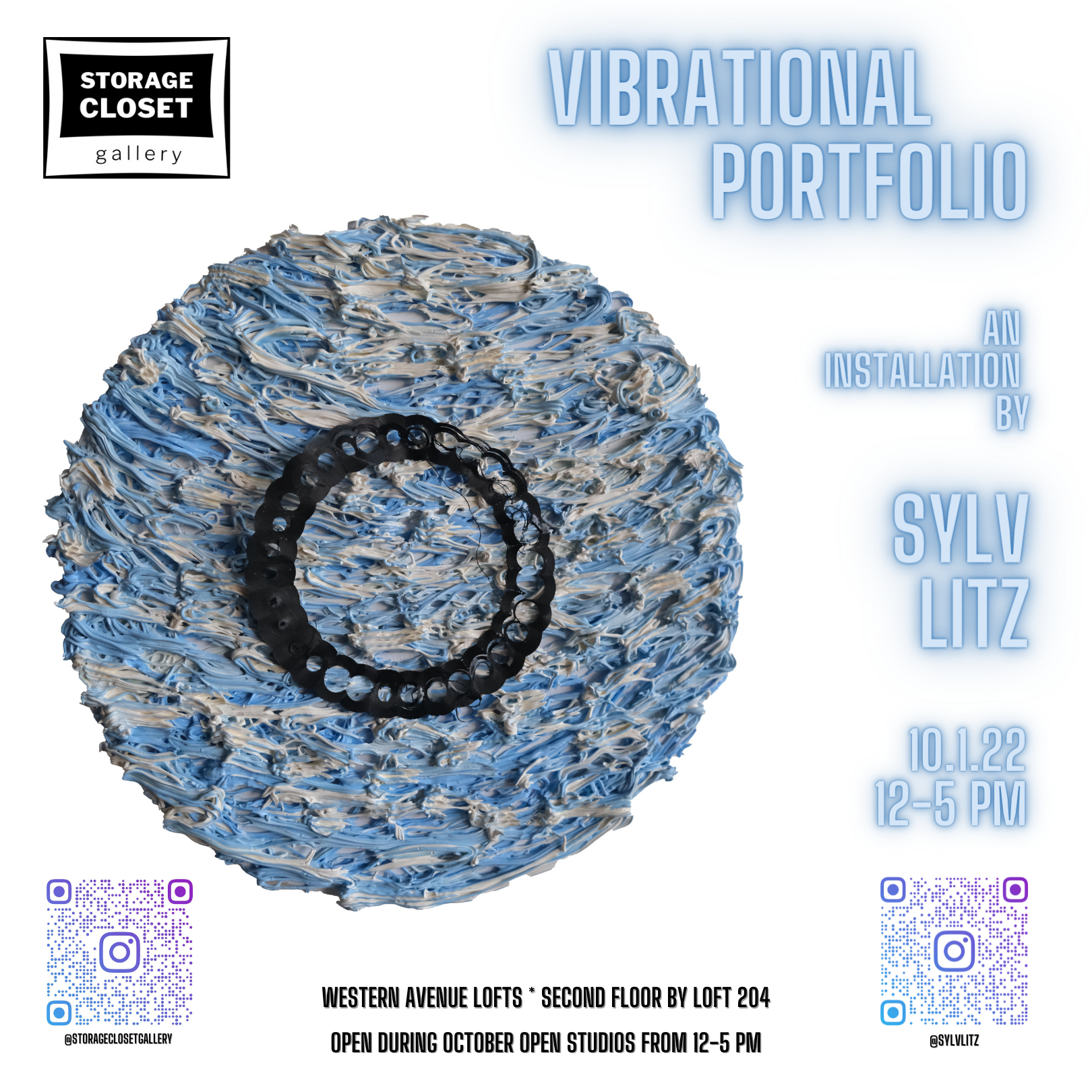 Sylv Litz's show, Vibrational Portfolio, represent two distinct bodies of work. In the first group
of pieces, created at MICA, Sylv created a series of wrapped pieces made from upcycled
materials. They were created in difficult personal circumstances but Sylv transformed pain
and grief into something both radiant and beautiful. These works have the intense beauty of
bright jewels, binding up deeply personal themes with a simple poetic grace.
The textured acrylic pieces started simply as a way to rediscover joy. By not taking art too
seriously, and by allowing the trained eye to emerge only when it felt like doing so, Sylv freed
their process from the formality of art school. Sylv has created a body of linked thematic
pieces combining multiple techniques. The pieces have a synthetic feel, but their healing aura
came from a purer place of cleansings, breathwork and moon water.
The weaving of ideas and imagery becomes, for Sylv, a dance in the act of making. At the
end of the dance there is release.
Covid-19 Guidelines:
– Face coverings/masks are not required but recommended since some studios and businesses may require them for admission into their space.
– Guests who are experiencing Covid-19 symptoms or have been instructed to quarantine by a medical professional should not attend.
– We will have hand sanitation stations throughout the building. There is no charge for this event. This event is dog-friendly. We just ask that you keep your pup on a leash.
Open during open studios or by appointment.
Related Events