Background/Colors Art Show at Loading Dock Gallery
February 5, 2022 @ 12:00 pm

-

5:30 pm

Free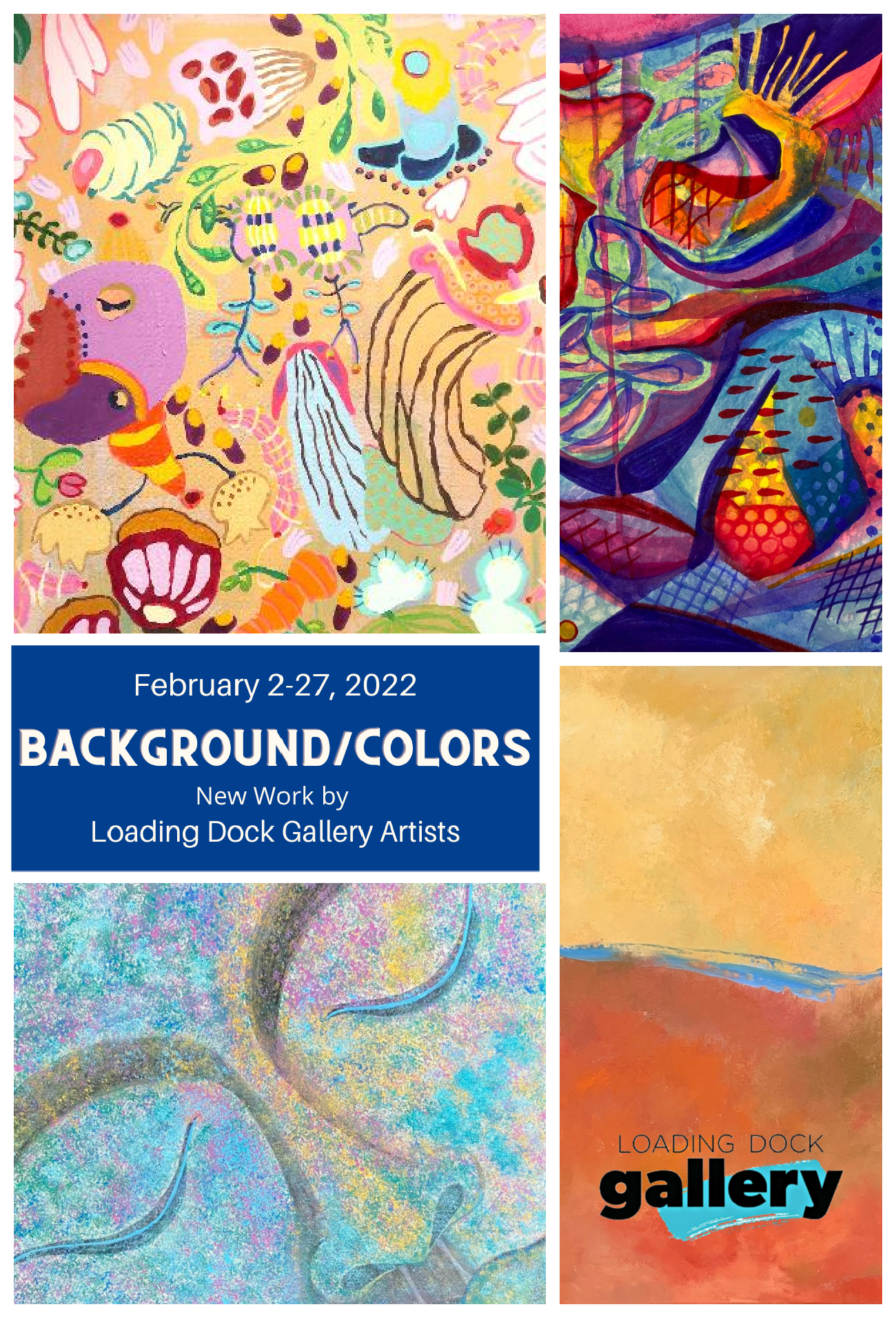 This February, the Loading Dock Gallery presents Background/Colors, a show which explores setting, sensation, and heritage. Gallery members present a body of work that invites the viewer to reimagine experience through masterful interaction of imagery and color.
Background/Colors explores the energy of our worlds: inherited, perceived, and imagined. Artwork ranges from traditional fine craft through realism to abstract, in paint, photography, wood, and fiber.
Cityscapes explore the life lived now, revealing energy hidden in the commonplace. Photographs and paintings celebrate the New England coast in its many moods.  Fine woodwork and fiber wall art expand on craft traditions developed over generations.
Background/Colors also includes abstract work, from pop to contemporary. Strong pattern and texture combine with spontaneous and imagined imagery, in photographs, collagraphs, digital arts, and acrylic on carved bas-relief.
Background Colors runs February 2-27, 2022 at Loading Dock Gallery, 122 Western Avenue, in Lowell, MA.  Loading Dock Gallery is open noon to 5:30pm, Wednesday through Saturday, and noon-4pm on Sundays. Join the artists for a reception 3-5pm, Saturday, February 5, during Western Avenue Studios monthly open house, which runs from noon-5pm.
Loading Dock Gallery is part of Loading Dock Arts, Inc., a 501c3. For more details, visit www.theloadingdockgallery.com.