Portals of Imagination at Loading Dock Gallery
March 11, 2022 @ 12:00 pm

-

5:30 pm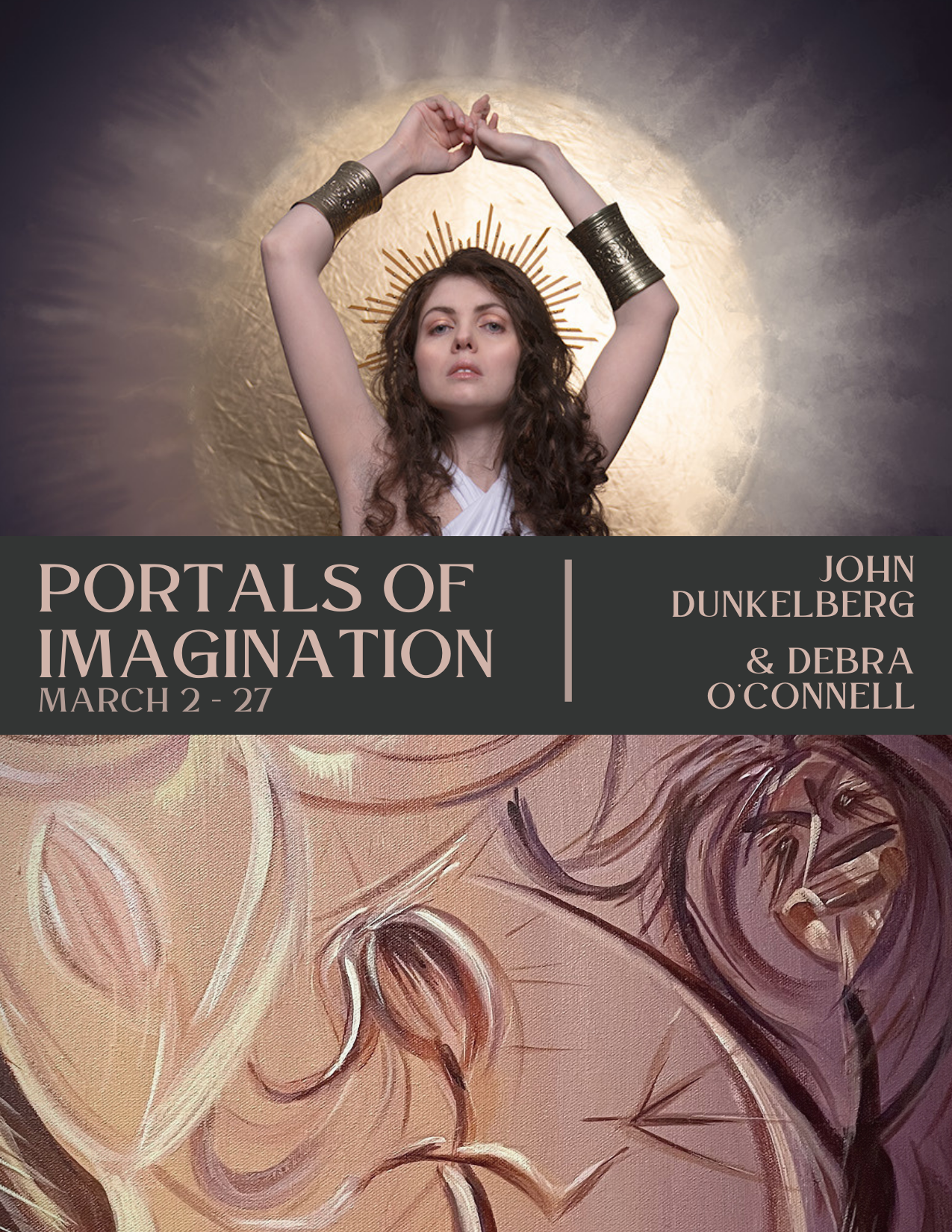 The power of imagination is explored and celebrated this March by the Loading Dock Gallery with its new show, Portals of Imagination featuring the inspired works of John Dunkelberg and Debra O'Connell.
The combination of Dunkelberg's fantastical photography and O'Connell's storytelling through traditional, digital, and multi-media art challenges the art lover's perceptions, using the power of imagination to transport them to new insights, locales, times, or even other worlds.
John Dunkelberg uses his photography to create extraordinary visuals with inspirations that range from the Pre-Raphaelites to the artists of the golden age of fantasy such as Frazetta and Vallejo. John's fresh and innovative work takes the viewer on a journey of the senses. A member of the Hudson Art Studios, in Hudson, Massachusetts, John shoots much of his primary photography there.
Debra O'Connell uses a combination of painting, drawing, printing, paper collage, and mixed media to express the impressions she receives regarding the ever-changing facets of life, communication of thoughts, feelings, emotions, and personal memories. Her artistic storytelling is highly relatable to the viewer. Debra's artistic home is Nova Art Studios, N. Chelmsford, Massachusetts, and her home studio Chelmsford MA.
Portals of Imagination provides an opportunity for viewing artwork that is multifaceted, abstracted, and representational all at the same time playing with color and imagery in a way that is both intentional and intuitive. We invite you to join us and enjoy this wonderful, unique art show experience.
Portals of Imagination runs March 2-27, 2022, at Loading Dock Gallery, 122 Western Avenue, in Lowell, MA.  Loading Dock Gallery is open noon to 5:30pm, Wednesday through Saturday, and noon-4pm on Sundays. Join the artists for a reception 3-5pm, Saturday, March 5, during Western Avenue Studios monthly open house, which runs from noon-5pm.
Loading Dock Gallery is part of Loading Dock Arts, Inc., a 501c3. For more details, visit www.theloadingdockgallery.com.